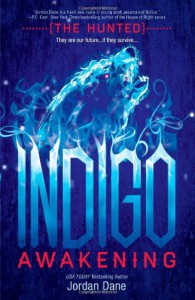 For this review and more visit my
blog
I feel horrible for giving this book a low rating because it tried so hard to do something different, and it did succeed in doing something new but this just didn't hold my attention. It was interesting enough in the beginning and I was extremely intrigued by what was going on but around the half-way point it just lost it.
The main problem was that it jumped around too much, every few pages we were with a different character, there was no time to settle down or get to know someone because nearly every character even the small ones got a voice, and to be honest I didn't need to know what they were all thinking.
Rayne was a pretty cool character but the way she went ga-ga for Gabe was a little off putting. I felt the romance lacked chemistry mostly because I felt like I was not given the opportunity to connect with either Rayne or gabe.
It was a real shame because this book had mountains of potential, the idea was great and original and the action scenes, especially the ones with Gabe, were awesome. But in the end this just didn't come together for me.
The publisher provided me with a free copy of this book in exchange for and honest review